I am excited to share that I am one of the 5 mommy bloggers invited to participate in the Dumex Mamil Gold 'I'm A Mom' Blogger Contest.  After the video filming that I mentioned in my earlier post, the video (as part of the campaign) is finally launched! Do drop by http://www.natural-defence.com to take a look.
Give this mommy blogger and Parent Times the fullest support by VOTING for ME.  The 2nd mom from the right is ME.
How to Vote?
1) To VOTE, log onto http://www.natural-defence.com, I'm A Mom Contest
2) Find us under the name "Denesa" (Parent Times), 4th mother from the left OR 2nd mother from the right and VOTE for us !!
Top Voters STAND the chance to Win a Prize too (refer to terms and conditions at the voting site). If you like and support my blog, of course, we welcome you to also invite your relatives and friends to vote for us as frequently as possible *Thank you so much in advance". Each voter is allowed to vote every 3 hourly.
If you support this mommy Denesa and also my parenting blog, you are most welcome to also drop me comments of your support and encouragement in this post. This will definitely give a Strong Motivation to this Mommy in her motherhood journey besides the fact that the blogger mommy with top number of votes wins a prize.*appreciate it*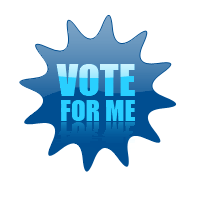 So Support Me and my 2 treasures "Brendan and Darren"! Vote for Me! Vote for Parent Times from now till 10 Nov.
A BIG THANK YOU!
25 Responses to "I'm A Mom Blogger Contest - Start Voting!"